Beloved Friends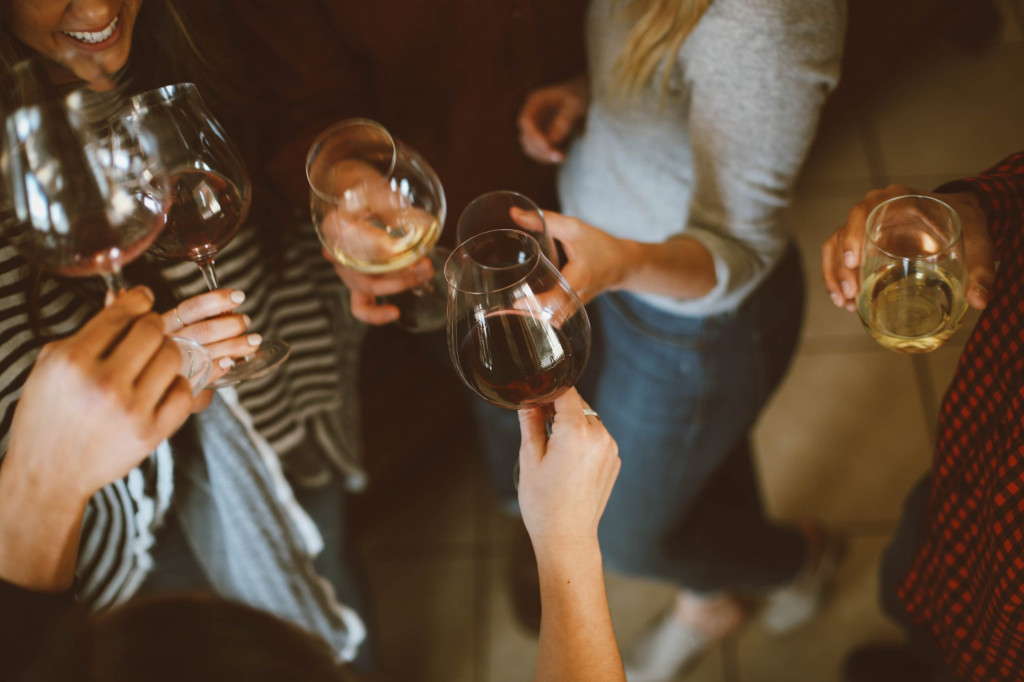 Over two thousand years ago, a man from Nazareth climbed a hill to teach an amazed crowd how beneficial it would be for all of humanity and its relationships if we would love our enemies.¹
Over two thousand years later, I wonder whether it would not have been a good idea at the time to add to this remarkable thought the consideration that it would be just as beneficial for all of humanity and its relationships if we were at least be able to love our friends…
How did your travel guide, Oligotropos, came up with such a copious idea?
By contact with the surprisingly tough reality of present day, which bears witness to the fact that true "love among friends" does not seem to be a common topic in 2020 either. And that for many – perhaps even most – people it does not even seem particularly desirable.
A bold hypothesis? Well, then let's have a look at real life:
In this still fresh year, I had two conversations in short succession with a downright déjà vu-like course.
In order to do justice to this (small) target group, however, I would have to admit that the déjà vu character was probably due to the fact that I was the interlocutor each time – and that both conversations dealt with the core concept of Oligoamory.
In that process I explained that it was essential to me in this regard that in all oligoamorous relationships always "the whole person" should be meant and addressed. Accordingly, it would be very important not to "compartmentalize" another person in one's thinking. Because every human being would always be a "complex artwork" with different facets – being at the same time e.g. employee, possibly parent, member of an (already existing) group of friends and family, committed member of a hobby- or voluntary organisation , etc. Thus, I declared, if I would make friends with someone, I would suggest that in that case I would relate to the "complete person" with all its aspects and with all of its liabilities that already existed – and not just with a selected "fair weather face".
So far, so good.
Then I expanded this description by the factor of "originary freedom of category", which I borrowed from the concept of relationship anarchy and adapted regarding Oligoamory. By that I mean that, as far as the source of my feelings and the expression of my emotions are concerned, I don't want to differentiate (any longer) between "just friends", "mere acquaintances", "close family", "best buddy" etc. Because I want to be equally authentic "I" among all these people and be allowed to express all my feelings everywhere in the same genuine way.
Thereby my immersion, my love and my trust that I would invest into all my relationships would be energetically the same – originating from the same source. Which would ideally mean that e.g. I could be as honest with my children as with my handball coach, deal with the postman as committed as with my loved ones. As a result, I would endeavor to be authentically the same person in all of these areas of my life. [Which, by the way, is THE challenge of ethical non-monogamy and Oligoamory par excellence. And which makes me strive for a better version of myself, by the way…].
Alas, the reactions, in short succession, were as if my interlocutors had touched an electrically charged wire – or as if I offered them a box full of exotic worms:

Dialogue partner 1: "Oligotropos, I am responsible for all people I am related to; in practical terms, however, I mean that I only want to be responsible for the both of us, just you and me. But whatever you have agreed with third parties, how much you let them participate, what they may know – please keep those things among yourselves as you see fit.
Regarding me, a relationship – as you are imagining it – means too much responsibility; I cannot bear that and I would never be able to live up to it."

Dialogue partner 2: "Oligotropos, I notice that I'm overwhelmed with the whole thing and that's a little bit too much for me. I'm somewhat unsettled."
And a little later, since this dialogue partner was actually a parent: "I wouldn't even know how I would be able to explain a get-together like this to my child…"
Well, there I was left with my Oligoamory as if I had tried to sell buttons at the door².
Even though I had just tried to illustrate how great it might be if the people involved in a relationship would appreciate each other completely and comprehensively…
Maybe that wasn't as desirable in reality as I had thought. Still more: It seemed to be so absurd that children had to be protected from it.
I am shaken: We bestow on our friends personalized pillows, sometimes even personalized wellness vacations, but at the same time we don't dare to have personalized relationships with them, that is: relationships appropriate to this special person.
Because that thought could mean "too much responsibility", because it "overwhelms" and "unsettles"…
In my previous Entry 43, I outline some of the scary reasons that probably spark such a way of thinking. And in Entry 26 I describe the result of such an attitude: the continued persistence and experience of a "split reality" – both regarding ourselves as well as regarding our relationships with other people.
Most of us humans, however, seem to have come to terms quite well with this continually experienced "reality of separation". Of course they do, because we grew up with it – and because it corresponds to the normal, everyday mode with which most of us conduct our relationships. "The familiar" easily seems to be "the right thing"; people are "creatures of habit", and the comfort zone is known to be guarded by one's weaker self.

Nevertheless, it seems to me that the price we pay for this kind of relationships and friendships – which have (and should keep!) a purely situational and few-dimensional character – is rather high.
Because we human beings are obviously able to reject and even hate without any reasonable or obvious reason – but in return we do not allow ourselves the ability to conceive un-reasonable love, or its much more essential requirement: basic trust.

As a result, we create a very harsh reality that we unconsciously regularly reinforce ourselves.
If we were to accept a person "completely", that would mean that we would also perceive them with their ideas and dreams, talents and weaknesses, worries and needs and with their pending everyday life. Because if we wouldn't strive for a purely "aspectual relationship" or "fair-weather-friendship", then the not always pleasant potentials of the other person would automatically become part of the relationship.
But how can we be able to really appreciate each other if we keep each other out of large parts of our lives? And now I'm no longer talking about handball coaches and postmen, but about our self-chosen friends!
If I would try to establish a close relationship, which I give would call "friendship", upon only partial (personality) aspects, I would feel very dishonest and insincere when looking into the mirror, because – hand on heart – in that case I would not be able to allow myself any opinion regarding my corresponding counterpart, since I would know far too little about it, him or her.
And I think it is precisely this unspoken perception that underpins countless friendships – and many other intimate relationships. And because we are not stupid and because we still have a rest of healthy, well-functioning interpersonal instincts, we will feel incoherence (lack of connection, see also Entry 25) in such relationships and as a result we eventually DO NOT TRUST even our closest friends entirely.
How should we ever be able to love them…
If this is the last state of affairs concerning our current ability to relate, then old Goethe will continue to be right with his over 200-year-old sigh (Entry 39): "Communities and families behave like that against their dearest members, cities against their most worthy citizens, nations against their most excellent people." And we will remain part of a distrustful and unpeaceful world, which we will pass on to our children if we do not know how we "would be able to explain a get-together like this" to them.
Do we really want to let our lives pass in the midst of such non-committed relationships?

At this point I would like to remind you again of the intrepid request of actor Anthony Hopkins, which I quoted in my Dating-Entry 30: We urgently need to stop treating each other as "afterthoughts" – or, as I specified – as arbitrary "bonuses and give-aways".
We have to find a way back to increased self-honesty – which means that first of all we would have to take the sometimes painful effort to get to know ourselves quite well. Not to unleash the little perfectionist or control guy who dwells in most of us, in order to monitor and restrain us as much as possible concerning every error and imperfection that we have found inside and upon ourselves. But rather in order to empower and encourage us concerning our self-efficacy. In order to muster the courage – as mentioned in the last Entry – to really interact wholesomely with other people.
Since without being able to endure this courage for a while, without being able to endure its consequences for a while – by giving our own imperfection and that of the other people a little leeway – we deprive ourselves of the opportunity to find out whether there is a real chance towards a deep, familiar, intimate, connection.
By the way: In the US sitcom "The Big Bang Theory" you can watch during 279 short episodes how seven people slip into a surprisingly oligoamorous relationship. And there is by no means an idealized process of getting-to-know or getting-to-love each other. Even at the end of the last season, the viewer can imagine how the protagonists would probably still be sitting together in their retirement home, occasionally playing childish pranks or making flippant statements about the characteristics of the others. Nevertheless, I have never followed a television series in which the participants gradually grew closer together – across gender, racial, educational and stereotypical boundaries – and eventually openly and sincerely confess their literal love for one another.
Should it remain the prerogative of cinematic fantasies that something like this can only exist as an idyllic utopia of somewhat nerdy screen characters?
For this reason I invoke you once again today from the remote island of Oligoamory:
Keep trying to walk the "path of greatest courage".
Dare to trust!
Allow yourselves to confess your own uncertainties in this regard and still – or rather because of it – strive for a little bit more than your present comfort zone offers.
And above all: Treat yourself and other people "full-featured" – that would be, to conclude with Bertolt Brecht³, "The Hope of the World".


¹ Matthew's Gospel, chapter 5, verse 44 – and Luke's Gospel, chapter 6, verse 27

² The magician Gandalf the Gray blames the reluctant Bilbo Baggins in J.R.R. Tolkien's book "The Hobbit" and reproaches him, that he would treat him "as if he were selling buttons on the door".

³ The last paragraph from the text "The Hope of the World" – Bertolt Brecht, Collected Works in Eight Volumes, Suhrkamp Verlag, 1967:
"The more who suffer, the more natural their sufferings appear. Who wants to prevent fish from getting wet?
And the sufferers themselves share this hardness against themselves and lack goodness towards themselves.
It is terrible that humanity so easyly to comes to terms with circumstances that already exist, not only with someone else's suffering, but also with one's own.
Anyone who has thought about this grievance refuses to appeal to the sympathy of one being in respect of the other. But sympathy is essential. It is the hope of the world."

Thanks to Kelsey Chance on Unsplash for the photo.